AUGUST CLASS is in session August 3-6 starting at 8:30 AM. Students can expect a Zoom invite with a link to the course materials. You will NOT need to sign on here with Teachable to access the course materials. Look for a Zoom meeting invite in your email.
During this time, waitlist registration is CLOSED. Waitlist for future courses will open again after the August.
****
This course is a required step in the accreditation process for individuals to serve as County Veteran Service Officers (CVSOs) in alignment with VA Form 21. CVSOs are authorized to help Veterans and their families understand and apply for the Department of Veterans Affairs (VA) care, benefits and services they've rightly earned. The National Association of County Veteran Services Officers (NACVSO) provides this required training on behalf of the VA. Accredited County Veteran Service Officers (CVSOs) are the local, community-based resource for Veterans of all generations. Over 14.4 million Veterans live in a community served by a NACVSO accredited service officer. This course is intended for NACVSO members in good standing who are in pursuit of accreditation. Passing the course does not, on its own, accredit an individual as a CVSO. For additional eligibility requirements visit: www.nacvso.org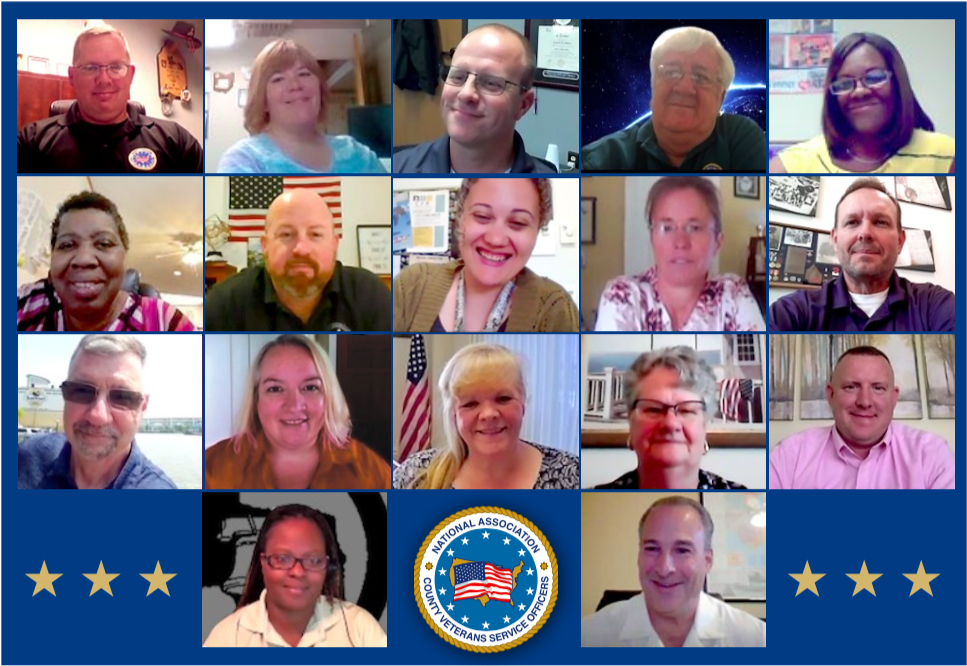 Hi! We're the NACVSO Training Team!
We hope you'll log back on to join the waitlist for an upcoming CVSO Basic Benefits Training. Come back after July 23, 2020 to be added to the waitlist.